Internet Resources: Genealogy Organizations
---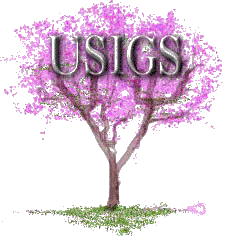 US Internet Genealogical Society
The people of the USIGS are genealogists who want to see the maximum number of primary source documents online and accessible to family and other historians on the web FREE OF CHARGE.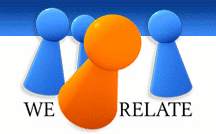 WeRelate
WeRelate is a free public-service wiki for genealogy sponsored by the Foundation for On-Line Genealogy in partnership with the Allen County Public Library. We are the world's largest genealogy wiki with pages for over 2,000,000 people and families and growing.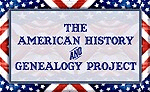 American History and Genealogy Project
We are a group of independent webmasters who link together to share Historical and Genealogical data with researchers in a peaceful and harmonious setting.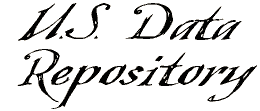 US Data Repository
A USGenNet-operated service, continuously being added to





National Gealogical Society
The National Genealogical Society, a non-profit organization founded in 1903, is the premier national society for everyone from the beginner to the most advanced family historian. The National Genealogical Society is an indispensable resource for genealogists and family historians seeking excellence in educational offerings, publications and materials, research and research guidance, and opportunities to interact with others.





Daughters of the American Revolution
As one of the largest genealogical centers in the United States, the DAR Library is an essential destination when researching your family history. Since its founding in 1896, the library has grown into a specialized collection of American genealogical and historical manuscripts and publications.





The Mayflower Society
Today there are tens-of-millions of individuals descended from these brave souls. It is the goal of The Mayflower Society to join together people who share this heritage and to carry on the memory of our Pilgrim ancestors.





Cherokee National Historical Society
A private non-profit corporation designed to preserve the history and culture of the Cherokee people - past, present, and future. The Society is committed to educating not only the Cherokee people, but the general public through visual and performing arts, the written word, and the development of uniquely Cherokee resources.




All Things Cherokee
(http://www.allthingscherokee.com/)




Genetic Genealogy - DNA Ancestry Project
(http://www.dnaancestryproject.com/)




NARA - U.S. National Archives & Records Administration
(http://www.archives.gov/genealogy/index.html)




Ellis Island Foundation
(http://www.ellisisland.org/genealogy/index.asp)




Association of Professional Genealogists (http://www.apgen.org/)
A professional organization for genealogists worldwide supporting high standards in the field of Genealogy. APG is an independent organization whose principal purpose is to support professional genealogists in all phases of their work: from the amateur genealogist wishing to turn knowledge and skill into a vocation, to the experienced professional seeking to exchange ideas with colleagues and to upgrade the profession as a whole. The association also seeks to protect the interest of those engaging in the services of the professional.




Genealogical Certification (http://www.bcgcertification.org/)
Organization for certifying genealogists in the United States