Internet Resources: Genealogy Databases (Free)

---


&nbsp

FamilySearch.org
The largest collection of free family history, family tree and genealogy records in the world.




GenCircles.com - Global Tree
Super site! One of the originals. Community emphasis.



&nbsp

TribalPages.com
TribalPages is a free service that lets you not only share but also document and view your family history online. Besides searching the database of 12 million-plus names, you can store your own data and get online charts and reports. TribalPages.com is the home for over 60,000 Family Tree Genealogy sites with over 20 Million names and 700,000 photographs.




GeneaNet.org
Ever since 1996, GeneaNet has offered an exclusive search engine for accessing all available genealogical resources on your ancestors.



&nbsp
RootsWeb - World Connect
"The oldest and largest FREE genealogy site supported by Ancestry.com"
The WorldConnect Project is a set of tools, which allow users to upload, modify, link, and display their family trees as a means to share their genealogy with other researchers.


RootsWeb - FreeUKGen (http://freeukgen.rootsweb.com/)
FreeUKGen is an initiative to help make more high quality primary (or near-primary) records of relevance to UK genealogy conveniently available online, preferably for free, in a coherent, easy to access and search, facility or set of facilities.
Includes FreeBMD, FreeCEN (census data), and FreeREG (parish registers).


RootsWeb - FreeBMD (http://freebmd.rootsweb.com/)
FreeBMD is an ongoing project, the aim of which is to transcribe the Civil Registration index of births, marriages and deaths for England and Wales, and to provide free Internet access to the transcribed records.


RootsWeb - FreeCEN (http://www.freecen.org.uk/)
UK Census Online


RootsWeb - FreeREG (http://www.freereg.org.uk/)
UK Parish Resgisters Online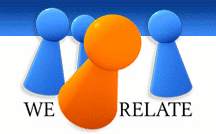 WeRelate
WeRelate is a free public-service wiki for genealogy sponsored by the Foundation for On-Line Genealogy in partnership with the Allen County Public Library. We are the world's largest genealogy wiki with pages for over 2,000,000 people and families and growing.



&nbsp

Olive Tree Genealogy: Your Link to the Past
Olive Tree Genealogy, created by Lorine in February 1996, is committed to bringing you FREE genealogy records.



&nbsp

Ancestor Search Free Genealogy Search
Search for your ancestors using this interactive directory of the best free genealogy search engines. Search top world-wide & specialized genealogy databases from one genealogy search site! The Ancestor Search site also has unique custom genealogy search engines found no where else.

&nbsp

Ancestor Hunt Free Genealogy Search Engines
Search for ancestors and locate your family surnames in some of the best and largest databases of genealogy records online.



&nbsp

GENWED
Free marriage records database and links to marriage indexes online for the United States, Canada, and the United Kingdom.




Free PRF.com
Free Public Records Finder - Free public records from USA public records databases and worldwide public records directories including free people finder, criminal records, court records, vital records, property records and thousands of more free public records.



&nbsp

Census Finder A Directory of Free Census Records
US Census Records - UK Census Records - Canadian Census Records - Census Indexes & Images - Census Links - 29,903 links to free census records online and growing.



&nbsp

DUNHAM - WILCOX - TROTT - KIRK - Jane Devlin's New England site
You will find more than 2800 data files for CT, MA, RI, NJ, NY & MI, including over 400 will & probate files, 300 deeds & over 300 gravestone photos from Middlesex County, CT




The Mayflower Passenger List
(http://www.mayflowerhistory.com/Passengers/passengers.php)
Mayflower Genealogy Resources




James Savage Online
(http://www.usgennet.org/usa/topic/newengland/savage/bk1/index.html)
A Genealogical Dictionary of The First Settlers of New England Before 1692, by James Savage



&nbsp

Can Genealogy - Canadian Genealogy
Your guide to the best sources for genealogy research in Canada



&nbsp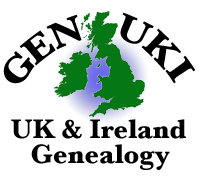 Gen UK/I - UK & Ireland Genealogy
Large collection of genealogical information pages for England, Ireland, Scotland, Wales, the Channel Islands, and the Isle of Man.



&nbsp

FamilyRelatives.org - Family Records Online
FamilyRelatives.org offers online access to over 300 million records of which 150 million have been fully transcribed. In addition and where available we provide the images to the Indexes dating from 1837 to 2004 for England and Wales.




TNG Network (http://tngnetwork.lythgoes.net/)
The Next Generation network of individual database sites (Old GENDEX)




GenTree (http://www.gentree.com/)
Online Genealogical Database Index (some links are broken, but still a good resource)




Cornwall Online Parish Clerks (http://cornwall-opc.org)
Database of Parish Register transcriptions for all of Cornwall




The English Royal Family (http://humphrysfamilytree.com/Royal/contents.html)
Our Common Ancestors - Mark Humphrey's superb site.




Directory of Royal Genealogical Data
(http://www3.dcs.hull.ac.uk/public/genealogy/royal/)
Brian C Tompsett's site.