Online Resources: Genealogy Portals

A comprehensive, categorized & cross-referenced list of links that point you to genealogical research sites online. A trusted genealogy research site for more than 25 years, Cyndi's List is free for everyone to use and it is meant to be your starting point when researching online.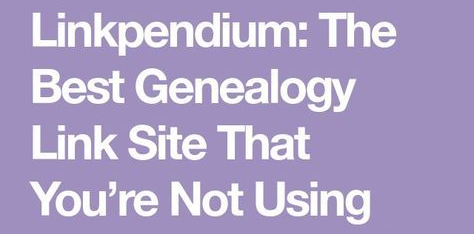 Linkpendium is a 10,000,000+ resource directory to everything on the Web about families worldwide and genealogically-relevant information about U.S. states and counties, with a strong emphasis upon free resources provided by libraries, other government agencies, genealogical and historical societies, etc.