Research Services
Having trouble growing your Family Tree?
Not sure where to even begin?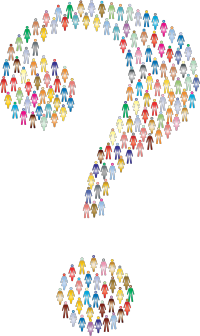 Let me help get you started!
In just a couple weeks...
. . . I will find 3 to 5+ generations of your ancestors for you, and then create your family tree for only $180 to $340+ The more ancestors and generations I provide the higher the fee - you set the limit.
What I can do...
The research service I provide is a little different than other professional genealogists' services. I use my own text collection and extraction tool, Text2GED, to gather your family's genealogical data from various online genealogy services. After I've gathered your family's information, I then create a portable and importable GED file that you can use with any desktop genealogy application, together with a comprehensive, detailed Family Tree Report in PDF format.
The tool I've developed, Text2GED, enables me to gather your genealogical information a whole lot quicker than if you or I had to type out all the names, dates, places, and relationships ourselves by hand! That's why my fees are so low.
If you think you might like my help, in order for me to get started on your tree all I'd need from you is names of people in your family tree along with any pertinent dates and places that you know of. The more the better, but at the very least I'll need a root person and parents. Dates and place names are especially critical, so if you have them send them. After an initial investigation, I will send you a quick sketch report of what all and who all I've found and what your options are. This can all be done via email.
Email me at Rick@GEDmagic.com
A Couple Articles You May Find Helpful
"Because of the time and expense involved in doing your own research, it is often a great help to enlist the services of a professional genealogist who can undertake this hard work on your behalf, saving you hundreds of hours of time and money in the process. We know where to go to get the records you're looking for, we have people on the ground in the places of interest to you, we get fantastic results for our clients, and we love what we do! Hire a genealogist today and let us help you uncover the secrets of your family's past by allowing us to create an ancestry search that is custom made for you and your family." (from www.mygenealogist.com)
Hiring a Professional Genealogist Resource Guide
Hiring a professional genealogist is an excellent way to discover your family roots. If you encounter a challenging research problem, if you lack skills or the time to research, or if travel is a problem, you may benefit from the assistance of an experienced professional. These guidelines can help you find and employ a competent genealogist.
How to Hire a Professional Genealogist
Finding and hiring a professional genealogist is not much different than hiring other professional service providers. You want to work with someone who gets to know you, understands your expectations, can meet your timeline and budget, and has the experience and expertise to help you achieve your goals.